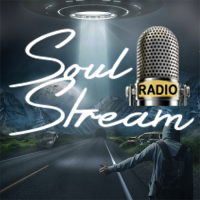 For the first interview show in quite some time, Jon invites Allen Wolfshadow, Scott Wise and Don Ream from GHI to join him to discuss their recent cases and to listen to EVPs and share their stories!
Scott Wise
I am the Lead Investigator of GHI (Ghost Hunters Incorporated), based out of Sinking Spring,
Pennsylvania. I myself was born and raised in York, PA.
As far back as I could remember, I have always been interested in everything paranormal, and
spent countless hours reading and researching what I could about the subject. I have been asked
numerous times by people why I wanted to become a paranormal investigator, and many investigators
would answer that question "I have seen things or had an experience I can't explain". Well, for me it was
the opposite. The lack of paranormal occurrences in my life, pretty much made up my mind to try to do
something to increase my chances of witnessing something otherworldly.
Allen Wolfshadow
Founded Ghost Hunters Inc. in Pottstown, Pa. 1974 Ghost Hunters Inc. originally started by Terry(my
brother), Skip(best friend) & myself. Equipment used in the 70's was Polaroid cameras, Cassette
tape recorders, paper & pen for documentation, Compass for detecting EMF etc. 1st case was Capt.
Washington Hood….a surveyor for the Continental Army in the 1700's
Don Ream
Owned and operated my own painting business for 10 years. When not working, I enjoy spending time
with my family, playing basketball, fishing, practicing martial arts and rooting for the Steelers, Penguins, Pirates, and North Carolina Tarheels. I am the President of the Steelers Fan Club of York. I am married 12 years and have a 20-year-old daughter and a 8-year-old son. I have always had an interest in the paranormal and was finally ready to make the most of an opportunity to learn and experience the
techniques needed for ghost hunting. Read More …