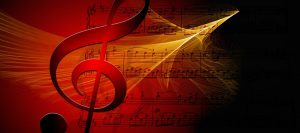 Our favorite music is found here along with great videos we like. Enjoy!
If you are a musician who wishes to compose music to be featured on SoulStream, please get into contact with us to discuss how we can feature your music in our bumpers on the show. We will be more than happy to promote your music and link to your site(s) here in return.
Crop Circle Music
One of our favorite Crop Circle videos is shown below with the music from the group "Eat Static" – The song is called "Abnormal Interference" and is a perfect fit for this amazing crop circle that was found in Ansty, Nr Salisbury in August of 2016.
Check out Matthew Williams YouTube channel filled with great Crop Circle videos set to music.
Bumper Music
Johnny B. Goode
YouTube Playlists
We do invite you to visit my playlist of favorite music on YouTube to enjoy some great tunes! Click the link or just play the list in the player below.
Art Bell Bumper Music Playlist on YouTube