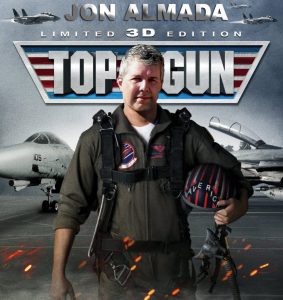 My name is Jon Almada, and I worked for over three decades in the spacecraft and propulsion industry on a wide range of high technology programs. I grew up with propulsion scientists coming to the house and was immersed in high-tech from the very beginning.
My father worked on programs ranging from the Nike Missle program, Gemini, Apollo, and many many defense programs. Dad made key modifications to the Apollo AJ-10-137 service module's main engine nozzle and combustion chamber that took the astronauts to the moon and back at a time the engine needed to be flight-qualified after experiencing numerous issues on the test stands in the early 1960s.
My father's design changes literally got them to the moon and back. I'm proud of what he did, and it changed to course of my life to follow in his footsteps, and I blazed my own trail in the technology world.
I worked in scientific and engineering computer systems support and ended up getting my degree in information technology while working full time. I moved into applications design and programming, authored secure communications system applications, and specialized in document management systems, streaming broadcast servers, technology evaluation, and many more pursuits.
While that was a great job, I also explored the world of the paranormal, the strange and unusual, and the spiritual world. I am a psychic medium and retired scientist who lives smack in the middle of two very unusual and beautiful worlds.
I started seeing spirits and having paranormal experiences from the time I was five years old right on up to the present day. I was VERY lucky to have parents who were understanding of these things and was quite frankly just one of a number of people in the family with the gift. For me, it was just "everyday life," and frankly, that is just how it should be. I enjoy my contact with the other side, but I balance it out with life "in the now," and that works well for me.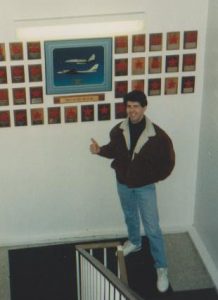 While Science explains much of the world to us, there is an infinite amount of hidden history, unknown and secret knowledge, and mysterious happenings occurring on our planet that need to be looked at objectively and without preconception. That is why I do this work on the air and also in my writing and field investigations.
Now that I am retired from aerospace work, my full-time job is that of a radio host, writer, and explorer. I also have extensive EVP recording experience from my many paranormal investigations over fifteen years of mission exploration in the field.
I am presently the host of an online radio show called SoulStream Radio and love my life in Northern California in the Sierra Foothills. I am also a ham radio operator and can usually be found on 20 and 40 meters broadcasting using the PSK31 digital protocol to exchange messages with other hams across the world.
One of my many EVP recordings from my paranormal missions caught the attention of the SyFy show "Haunted Highway." I was invited to debut my EVP recording of a little boy whose voice called out as to where his gravestone stood at the "Pioneer Cemetery" in the gold rush city of Coloma, California. This single recording launched me into over a decade of recording the voices of those who have passed on and showed me the reality of the Afterlife and that the dead DO care and love to interact with us through the magic of voice recorders, video cameras, and many other electronic devices.
I have recorded thousands of EVPs in my 15 years of recording them. Exchanging messages with Spirit is some of the most rewarding experiences one can engage in!
EVP recording that gave my my 15 minutes of fame. A little boy is heard calling out to us as we investigated the graveyard in Coloma. "Mama gave me a little one" is how he starts off his interaction with us. None of us heard the voice as we were recording our walk through the cemetery in late December of 2008.
I am also open to appearing as a guest on other shows and would be more than glad to appear on your show. Just hit the Contact link or visit my guest contact profile HERE and get in touch today!
One of the tests I broadcasted during my IT days!
Remember… this is all about fun… and time travel…